9 Interesting Food Festivals You Can Attend This Monsoon in Delhi-NCR
The best way to enjoy the lovely weather during monsoons is to indulge in some good food. So, here's a list of some of the upcoming food festivals offering interesting, exciting and unique experience for all the foodies out there. Whether you feel like learning a new skill or trying a new cuisine, there's a lot on offer.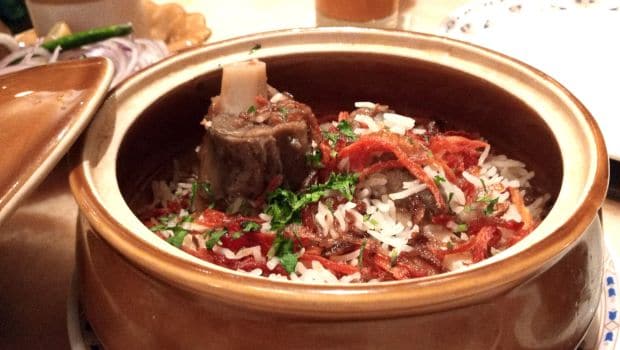 1. Paint and Vineyard
Feel artistic? Then, spend your Sunday afternoon recreating some of the masterpieces at Dirty Apron (The Piano Man). Spread over 3 hours, this event can be enjoyed with friends, family or can be a way to meet new people while learning a new skill. Enjoy your afternoon painting along with some great wine, sangria and delicious pizzas.
When: 16th July'17 – Pablo Picasso Collage and Acrylic on Canvas Board, 23rd July'17 – Georgia O'Keeffe with Acrylic on Canvas Board, 30th July'17 – Van Gogh with Acrylic on Canvas Board with Palette Knife Technique
Where: B-6 Commercial Complex, Safdarjung Enclave, Opposite Deer Park, Hauz Khas, Delhi
Time: 3 P.M. to 6 P.M.
Cost: INR 3000 per head: Pizza, Sangria, Beer and all the painting supplies, INR 200 per head: Pizza and all the painting supplies, INR 1800 per head: Painting supplies (All-inclusive of taxes)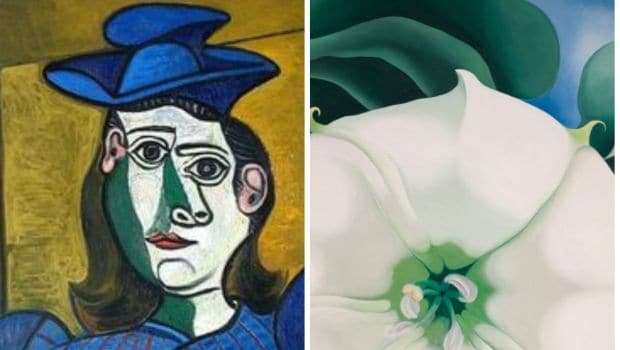 Photo Credit: Dirty Apron
2. Great India Beer Festival
What's better than a beer festival to celebrate the seasonal downpour? Get ready to try beer in all its forms and brews as The Great Indian Beer festival brings hundreds of real ales, craft beers and ciders from renowned microbreweries in Delhi-NCR under one roof. The event will also be some great cafes and street food joints to pair your brews with. While enjoying live music, you can also test your skill on a variety of traditional Beer games.
When: 19-20 August
Where: Jawahar Lal Nehru Stadium, Lodhi Road, New Delhi-03
Time: 2pm – 11pm
Cost: 1 Day entry: INR 700, 2 Day entry: INR 1,000. Prices may vary.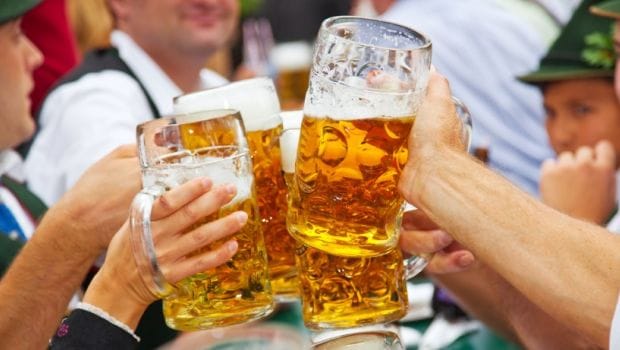 Photo Credit: Istock
3. Rajasthani Food Festival
If you craving some spicy food, the New Town Cafe at Park Plaza is where you should head this monsoon. They are all set to take you through a royal culinary journey of Rajasthan. They have an array of quintessential favorites like Gatte ki Subzi, Dal Bati Churma, Ker Sangari, Bajrey ki roti and much more.
When: 13 to 23 july
Where: Hotel Park Plaza, Gurugram
Time: Lunch: 12:30P.M to 3P.M, Dinner: 9 P.M to 10:30P.M
Cost: INR 999 per head (plus all applicable taxes), INR 1099 per head (plus all applicable taxes)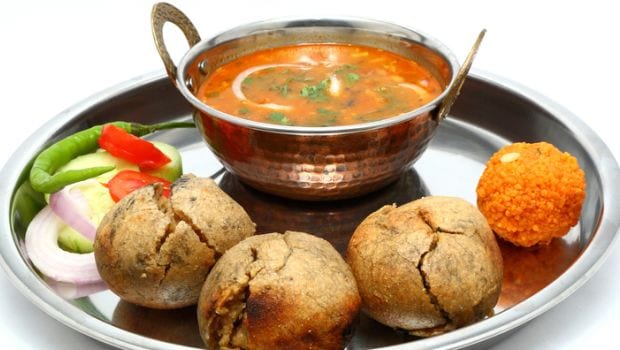 Photo Credit: Istock
4. Organic Food Festival
This month-long event is to let people explore different cuisines and dishes all made with organic ingredients. The organic menu by Chef Noah is globally inspired including Indian fusion dishes. He will ensure that the food served is 100% chemical-free, preservative-free, and pesticide-free. Dive into a roasted beetroot tartare with mint and a salted jaggery drizzle, followed by chimichurri chicken skewers with roasted red peppers and cumin hummus. For main course, you can choose from infused roasted eggplant with sliced potato stacks or bok choy zucchini and squash with organic soy, peanut, ginger, and sesame.
When: Starts from 15th July
Where: The hungry Monkey. B 6/6 DDA Market, Safdarjung Enclave, Opp. Deer Park New Delhi, India
Time: 12 P.M to 1 A.M.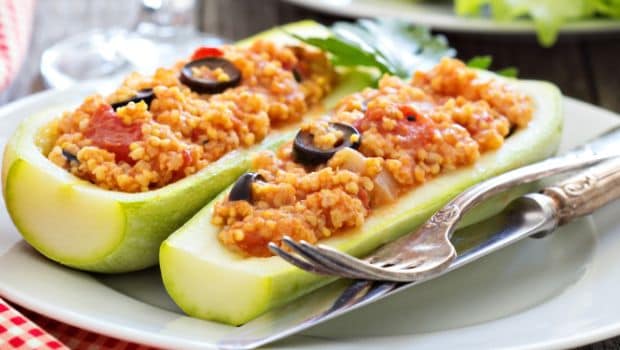 Photo Credit: Hungry Monkey
5. Feast of the Seven Kingdoms
Many of you have been part of the Game of Thrones family for six seasons, experiencing the stunning visuals and being engulfed in the storm of heartbreak and revenge. To welcome the seventh season, Science and Cooking is organizing a feast that takes you on a culinary journey through the halls of King's Landing to the warm comfort foods of the north and to the rich sumptuous treats of the east. It'll be a hands-on cooking workshop where you can learn the secrets of the kitchens of the seven kingdoms, create your own bloody sauces, carve our own meats or prepare our own rustic feast and recreate this magical world for yourselves!
When: 22 Jul 2017 6:00 PM
Where: Science and Cooking, Gurugram
Time: 6 P.M.
Cost: INR 2000 (inclusive of taxes)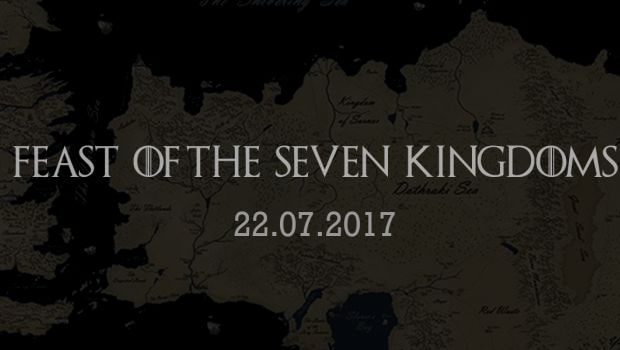 Photo Credit: Facebook/Science and Cooking
6. Street Food Festival
During the monsoon season, it is tough to resist the urge to dig into the tempting street food and you don't have to! Enjoy some amazing street food delights from around the country under one roof. You will find the glorious Aloo Tikki from Lucknow, Tawa Aloo Chaat from Old Delhi, the tangy and chatpata Moong Dal Pakodi from Uttar Pradesh, along with Akki Roti from Karnataka, the famous Bhel Puri from the by-lanes of Mumbai and the authentic spicy Lakhanpur de Bhalle from Jammu Kashmir.
When: 1st August to 31st August 2017
Where: Plaza Premium Lounge, Domestic Departures, Delhi,
Cost: Lounge access starts at INR 1200 plus taxes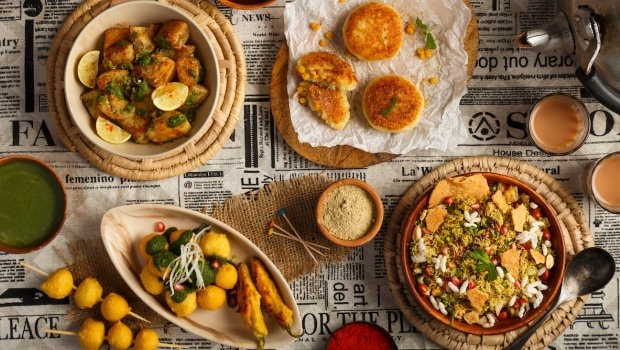 Photo Credit: Plaza Premium Lounge
7. Masaledar Monsoon
To satisfy your monsoon cravings, indulge in masaledaar delicacies and chatpata thirst quencher. Drool over delectable dishes including Biryani Pakodas, Poatleez, Tundla Station Cutlets, Raincoat Chicken, and Barsati Mutton Pepper Fry along with refreshing drinks like Kaala Khatta, Hi with Chai, Setting Chai, Mad Over Mango and many more.
When: Till 30th July 2017
Where: Kopper Kadai, J2/6B, 1st & 2nd Floor, B.K. Dutta Market, Rajouri Garden, New Delhi
Time: 12 noon to 11pm
Cost: INR 1400 (Meal for two)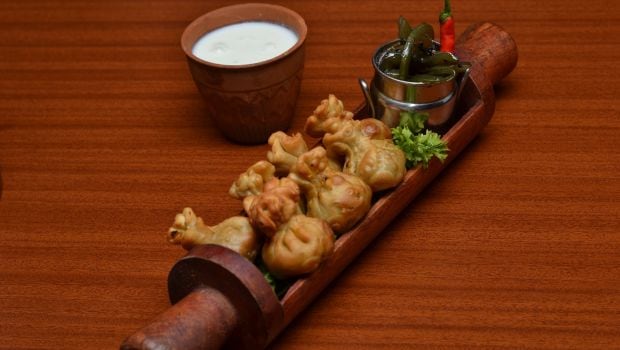 Photo Credit: Kopper Kadai
8. Thai Street Affair
'Siam Jan Deaw' at Thai Pavilion is an interesting Thai street food festival where the menu incorporates an exclusive array of one-bowl delicacies from the vibrant streets of Siam. Here's a chance to savour popular delicacies from the streets of Thailand from their curated menu and enjoy some authentic Thai flavours this monsoon.
When: 14 to 23 July, 2017
Where: Thai Pavilion at Vivanta by Taj ,Gurugram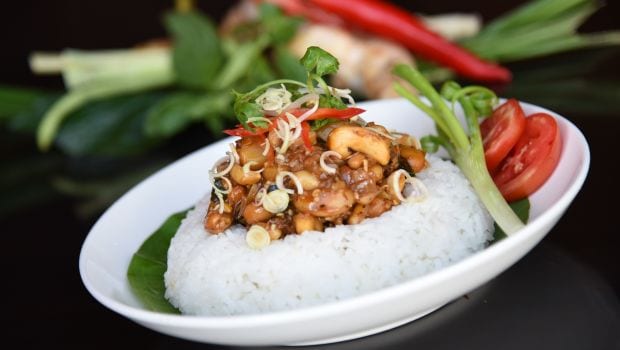 Photo Credit: Thai Pavilion
9. The Burger Fest
It's time to celebrate the most favorite food of all time. Yes, burgers! Café Yell has organized a burger festival to satisfy all your burger cravings. They're definitely going to be some of the most exciting burgers around town all under one roof.
When: 13th to 25th July 2017
Where: CafeYell, 35,Defence colony mkt New Delhi India 110024
Time: 8 am onwards