Nothing is too Much
Of an informal lunch at Lillypool, the late Maharani Gayatri Devi of Jaipur wrote in the book Gourmet's Gateway, "I ordered a three-course meal for four people with creme brûlée as the sweet dish. Lokendra, the head chef was from Chittagong and an excellent cook, asked for 4 lbs of cream for the creme brûlée. When I said the amount was too much he said, "Yes, under normal circumstances it is too much but not for the Maharaja'."
Exemplifying the opulent excess of erstwhile royal gharanas, is an extensive spread, 'Royal High Table', that makes the classic culinary heritage of the royal kitchens accessible to visitors at the Pavillion, ITC Maurya, Delhi, on a Friday evening. Royal khansamas or chefs have ventured into the kitchens of the luxury hotel to recreate authentic repasts.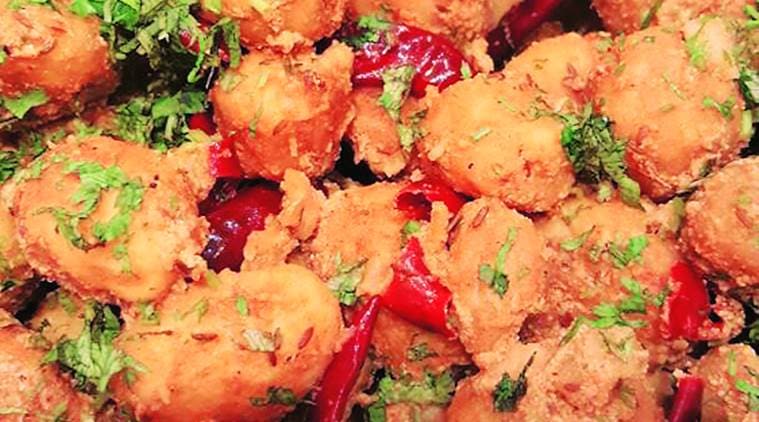 The Sailana Succession: From Madhya Pradesh, close to the Rajasthan border, is the princely state of Sailana, a branch of the great Rathore House, cadets of the Royal House of Jodhpur. The Maharajas of Sailana, unlike other royal houses, did not leave the kitchen chores to their chefs. Instead, they cooked themselves. The cuisine is laced with spices, rose petals and sandalwood. Its popularity can be largely attributed to Digvijaya Singh who wrote the book, Cooking Delights of the Maharajas, published in 1983. Must Try: Gooler Kebab, Sailana Seekh, Makki Ka Halwa.
The Salar Jung Empire: Noted for preserving rare artefacts and collections at the Salarjung Museum, the lineage has also safeguarded its kitchen secrets. It is said that Begums would study the correlation between food and health with hakims for hours. The cuisine relies on fresh ingredients with an emphasis on tartness. Must try: Mahi Quliya, Shaak-e-urz.
The Akheraj Ancestry: Founded by Rao Akheraj, the cuisine is influenced by two regions, Marwar and Mewar, betwixt which it lies, and marital alliances that changed the repertoire of styles and techniques of the food cooked in the royal house. Must try: Matki Maans, Rabori, Methi Pitla.
The Royal Kangra Dynasty: Along with its fort, shawls and miniature paintings, the region can also pride itself on its food. Considered to be one of the oldest serving royal families in the world, the Katoch dynasty's cuisine is full-flavoured yet unostentatious. Must try: Palda, Mustard Raita, Mithdee.
The Kashmir Lineage: The Hindu Dogra Rajput dynasty, was one of the largest princely states in British India. Their aromatic cuisine, also known as Wazwan, is known for the generous use of cinnamon, cardamom, cloves and saffron. Must try: Rista, Tabakh Maaz, Dhaliwal Korma.
The Rampur Reign: Another princely state of British India, offers a courtly cuisine that blends Mughlai, Awadhi, Afghani and Rajput culinary sensibilities.
Must try: Doodhiya Biryani, Adrak ka Halwa, Rampuri Korma The Bhainsrorgarh regime: After Rao Chunda renounced the Mewar throne for his yet to be born younger brother, he was granted the Bhainsrorgarh fort. The Rajputana kitchen uses meat that is either smoked or roasted, giving it a robust flavour from the myriad spices.