New highlights of school education in Pune: Going beyond rote learning, including those left behind & using technology
If the number of schools is any indication, then the education sector in the city has seen nearly 100 per cent growth in the last two decades. From 2,626 schools affiliated to the state board of education in 2004, to 3,405 schools in 2017, the number has seen a sharp rise. Add to that, over 95 CBSE schools and 36 ICSE and ISC schools today — there were less than 30 schools earlier — and the establishment of about 10 IB board affiliated schools after 1997.
Educationists say that the methodology and outlook towards imparting education has changed significantly.
Around the same time the city saw the setting up of more international and non-state board affiliated schools, the concept of making learning interesting through classroom activities became popular, and even the state board realised the need to revamp its style. A programme of teachers' training was put in place to make learning 'joyful', said Suman Shinde, former deputy director of education. Education is no longer only about imparting textbook knowledge, but it is about moving beyond the text.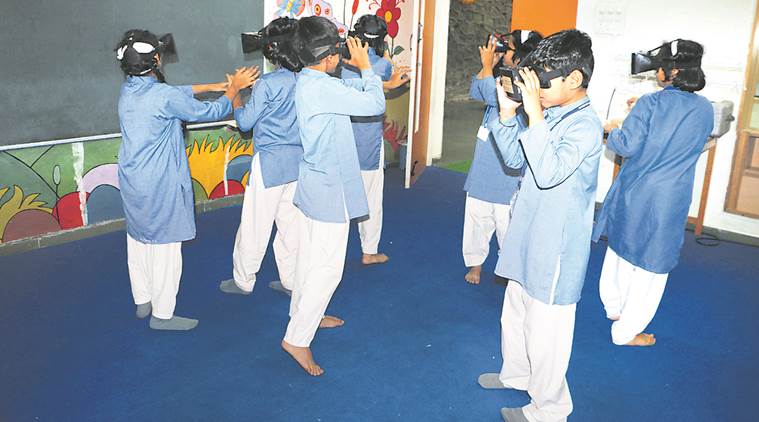 From rote learning to experiential learning
Devyani Mungali, an educationist whose career spans several decades, remembers how 20 years ago, teachers would restrict themselves to teaching what was in the textbooks, emphasising on retention value of the subject matter for students.
"At that time, teachers were the sole source of information. As English teachers, we concentrated on the writing skill of students and comprehension… most of it was functional learning. Even evaluations were based on textbook material… learning was mostly rote-based. Over the last few years, with exposure to technology and ICT material, the teachers' role changed from being the sole giver of knowledge to being a facilitator. During this time, the syllabus started undergoing changes and so did the evaluation patterns… Students were scored on their skills and projects… they started seeking knowledge beyond textbooks that was encouraged by new marking patterns," she said.
Devika Nadig, an educationist, said she feels that teacher-capacity building has been the most important change in the last few decades. "While a lot of people talk about ICT, a decade ago, corporates and others began looking at the way schools were run. One of the things revealed in the studies was that we rely heavily on rote memorisation… that perlocated down to teaching, as it was simply to memorise and the assessment was based on how the students could recall. The gamechanger was moving children to application-based learning… The other wave that came in around this time was the international schools – IB and other boards… As school education got more expensive, parents became consumers, earlier they demanded only marks, now they demand better teaching," she said.
Introduction of technology in classrooms
However, educationists agree that one policy that has led to a sea change in the school education sector and transformed it completely is the integration of technology into classroom teaching. From state government projects to identify tech-savvy teachers to initiatives by private schools to introducing smart boards or tablets, integration of ICT into school education is the reality of today.
Lakshmi Kumar, director of The Orchid School, says that in the last two decades, one of the major changes in classroom teaching has been the introduction of smart boards, laptops, tablets with pre-loaded content, and introduction of YouTube into tutorials. "… Today, with ICT-enabled classrooms, a 40-minute explanation can be done in 10 minutes. Conceptual doubts are easier to resolve as students can be engaged through digital content and shown things practically. We have an opportunity now to move to the next step of the learning process, beyond mere recall and retention of concepts, to application and analysis… Even government-run Zilla Parishad schools are part of this digital evolution …," she said.
Technology has also changed the relationship between parents and schools. Stating that school administrations have gained hugely from the use of technology, Kumar pointed out different ways of how it worked.; like instantly reaching out to parents, sharing information via e-circulars, and more.
RTE, regulatory laws and child-centric policies
Educationists unanimously agree that if there was one law that changed the way schools function, it was the introduction of the Right of Children to Free and Compulsory Education. On one hand, it opened a window for quality education for all by reserving 25 per cent seats for students from low-income families; on the other hand, it also introduced child-centric policies like stricter laws on corporal punishment. "Until RTE was introduced, people viewed only physical harm to a student as child rights violation. But RTE mandated that no child could be mentally harassed…" said Shinde.
Shinde said it was the Sarva Shiksha Abhiyan, which became operational around 2001, which started off the process before the RTE Act. "Through that programme, schools which were dilapidated or had no classrooms or toilets started getting funds, improving their condition," she said.
Inclusive education
Another parallel movement working towards inclusion was trying to bring students with special needs into mainstream education. Not only did the RTE Act mandate a non-discriminatory policy, but various school boards rose to the occasion by introducing a slew of concessions. "In the late 1990s, if you had a special child, very few schools would dare to admit them… Now, with the concessions by boards, the RTE rules and general awareness among schools, the scenario is far better…," added Kumar.