GCSEs: Pass mark raised in exams shake-up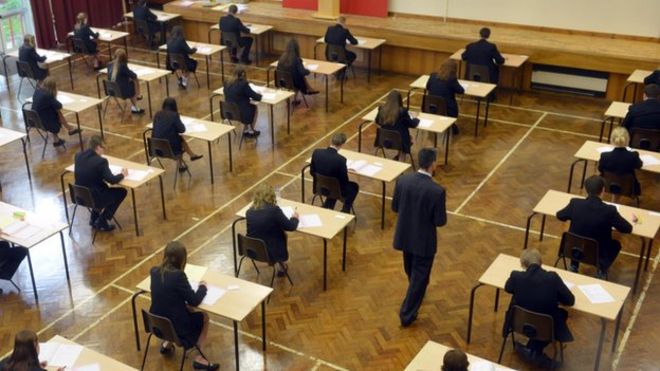 Candidates will have to obtain a Grade 5, equivalent to a low B or high C now, as grading switches to numbers nine to one in exams to be taken first in 2017.
The aim is to make standards comparable to top-performing countries such as Finland, Canada, and the Netherlands.
Education Secretary Nicky Morgan says raising the bar on GCSE exams will help pupils achieve in life.
The new grading system, which replaces the A to G system with a new nine-to-one numbered scale, comes as new "more rigorous" GCSEs are being introduced for first teaching this September.
The new grading system has been designed to reveal the differences between candidates at the top end.
Currently, candidates are expected to achieve a C to attain a "good pass", although grades below this are still officially considered passes.
The government has also appointed school behaviour guru Tom Bennett to draw up plans to help teachers address problems of "low level disruption" in classrooms.